US Gets More Sunlight Than Germany
The US gets a lot more sunlight than Germany - but Germany has 6.5 times the amount of solar installed than we do. There is more than enough sunlight to power our nation, but it is policy that is holding back affordable solar.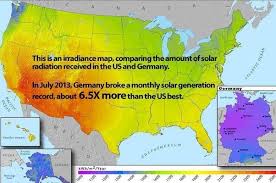 OGW Energy Resources, Tipp City, Ohio, services Cincinnati, Columbus, Cleveland, Dayton, Ohio. We also have offices in Lexington, Kentucky, Adrian, Michigan, and Indianapolis, Indiana. Our solar and lighting installers are factory certified and install only top tier products with warranties that mean something.